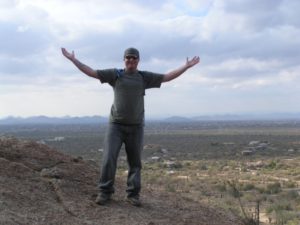 Ryan was a loving son, brother, grandson, nephew and friend. Ryan was a quiet and gentle person with a loving soul. Ryan found joy in nature and being outdoors surrounded by the simple things in life. Ryan adored his family unconditionally, and is missed by them every day. Ryan also had a special place in his heart for Christine, as they often enjoyed dinner together at his apartment. Ryan was a rule follower and respected authority until the system failed him.
 
Ryan's House:
If asked why I felt the need for this safe home for addicts struggling with recovery? My answer is because I am angry and hurt that drugs were given the opportunity to take over my son's life. As a mother I would have done anything to keep Ryan safe from harm. I wasn't able to provide a safe recovery home then, but I am now. I wish for all of the Ryan's in the world to have the opportunity that my Ryan did not. I ache every day with his absence and think about him all the time. I hope I can help other mothers so they don't have the constant ache of death in their souls. Wendy M., Ryan's Mom 
Ryan's House Fund. Established by his family in 2016 to honor Ryan, the Ryan's House Fund Supports Holistic Programming for young men in Sober Living and the surrounding Recovery Community in Newtown Square and Delaware County, PA. Individual Recovery Support Assistance Grants may also be available based on financial need. Music in Memory: A Tribute to Ryan & Jeremy The Community Joined in a Night of Recovery and Remembrance. Live Music, Hors D'Oeuvres & Good Vibes Wendy Monaghan and Sara Moyher of Berkshire Hathaway Fox & Roach organized this event to celebrate the lives of their family members Ryan and Jeremy and to support Ryan's House of Newtown Square.  Your generous contribution will be used to support personal recovery, scholarship, programing and other functional needs of young men working on rebuilding their lives during transitional living at Ryan's House. Participation in these funded activities is invaluable in creating a strong, supportive community and experiencing fun in sober activities. These two things keep people in recovery longer. Over the past three years, Bridge Funds have supported well over 150 young men on their journey of recovery. We wanted to share with you some of the benefits afforded these young adults thanks to your generous contributions.
Academic Grants to for GED, Certificate Programs and College Credits
Personal Recovery and Finances Coaching (group and individual)
Recovery Support Meetings & Mentorship
Yoga and Mindfulness Training
Music and Art Therapy/Equine Therapy
Recreation and Teambuilding